Celebration of Swachhta Pakhwada from 1st Sep to 15th Sep
Day 1 (1st Sep,2017)
Swachhta Shapath Day
On this day Swachhta Shapath function was organized by the school. All the students and staff participated in this function and took the Swachhta Shapath.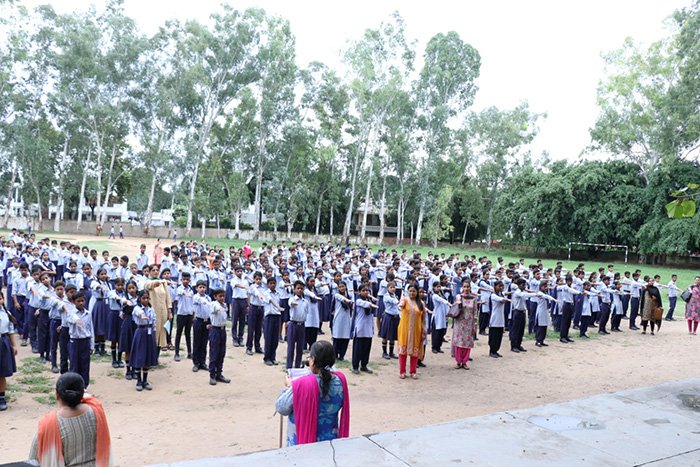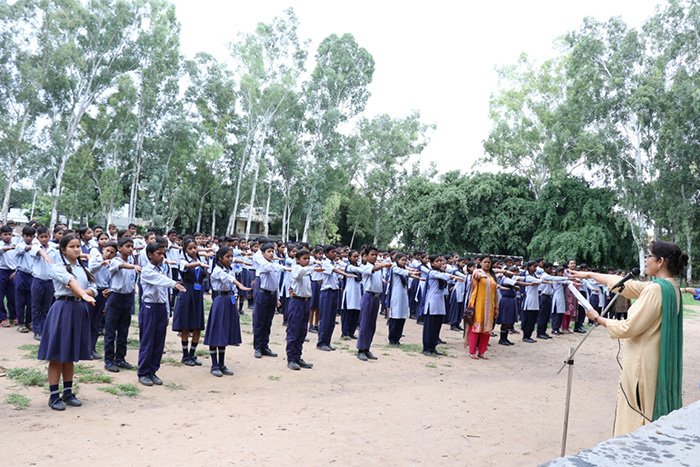 Day 2 (2nd Sep,2017)
Swachhta Awareness Day
On this day the following activities were conducted.
A meeting was hold between SMC members, parents and teachers to highlight the importance of cleanliness and hygiene.
Students speak about swachhta in morning assembly.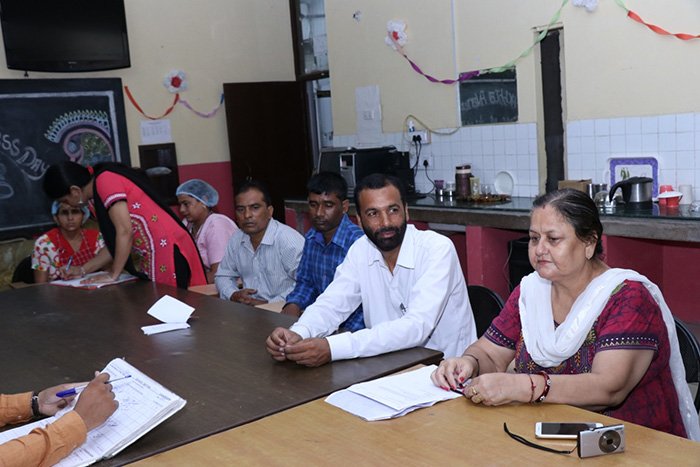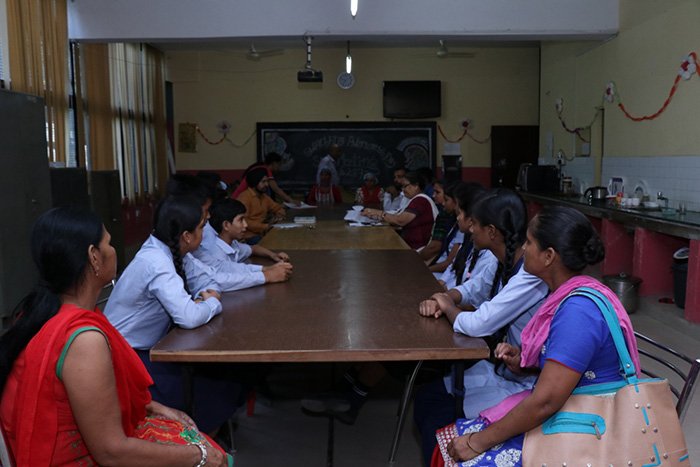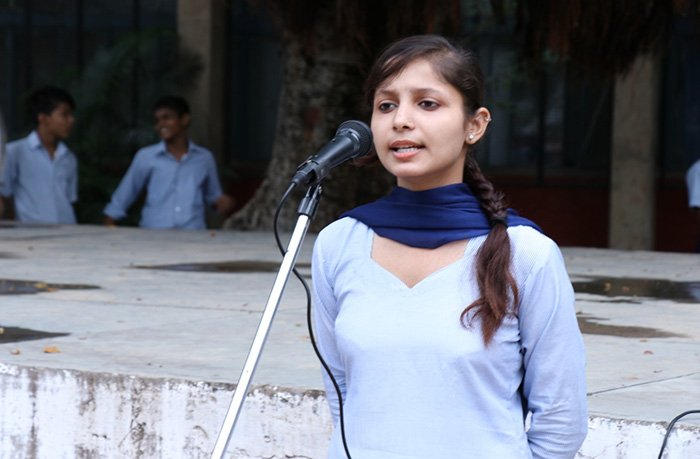 Day 3 (3rd Sep,2017)
Cleanliness Maintenance and Planning Day
On this day a cleanliness drive was orgnaised in school with the help of teachers and students to clean each and every corner of school.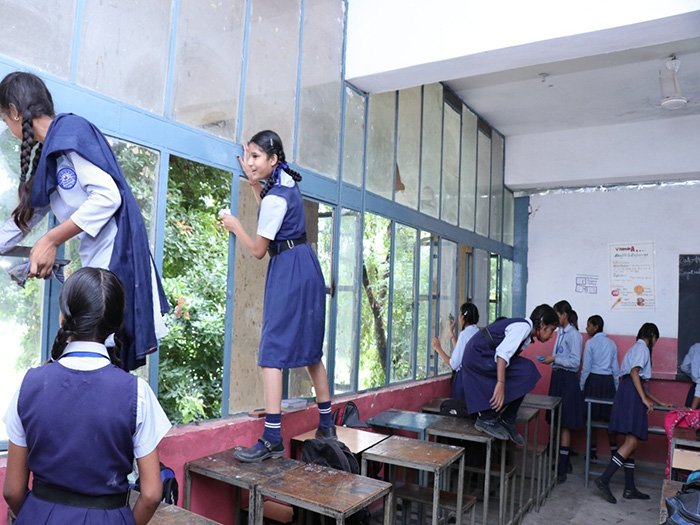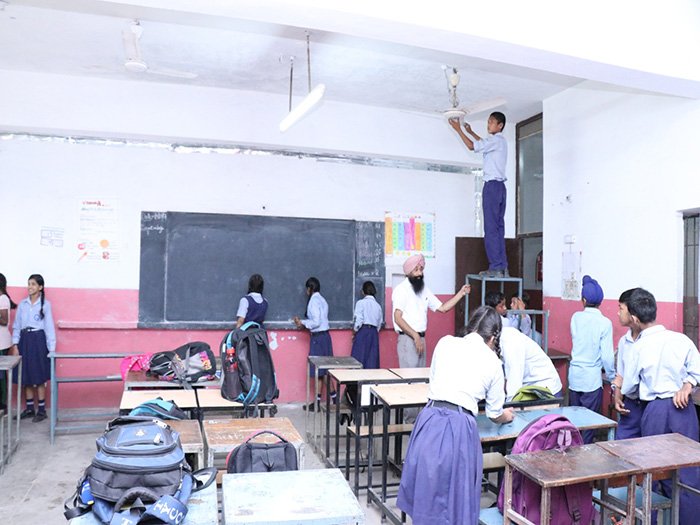 Day 4 (4th Sep, 2017)
Green School Drive
The following activities were conducted on this day.
Tree plantation
Awareness among students about use of Green and blue dustbins for unrecyclable and recyclable wastes respectively.
Day 5 (5th Sep, 2017)
Swachhta Participation Day
On this day Quiz and Painting competitions on swachhta were organized in school.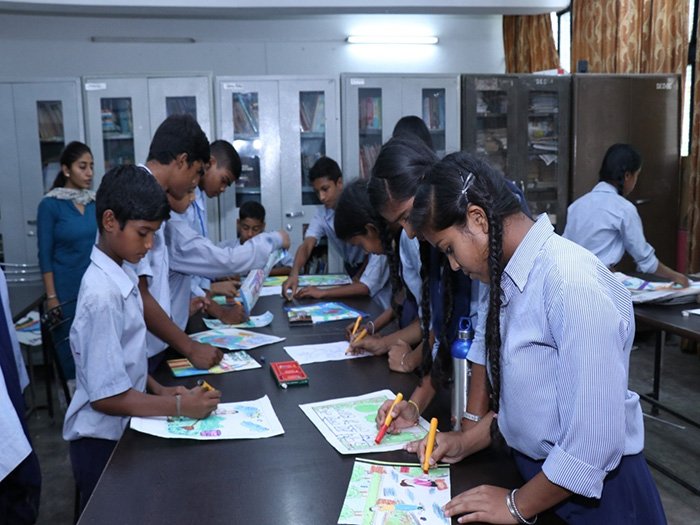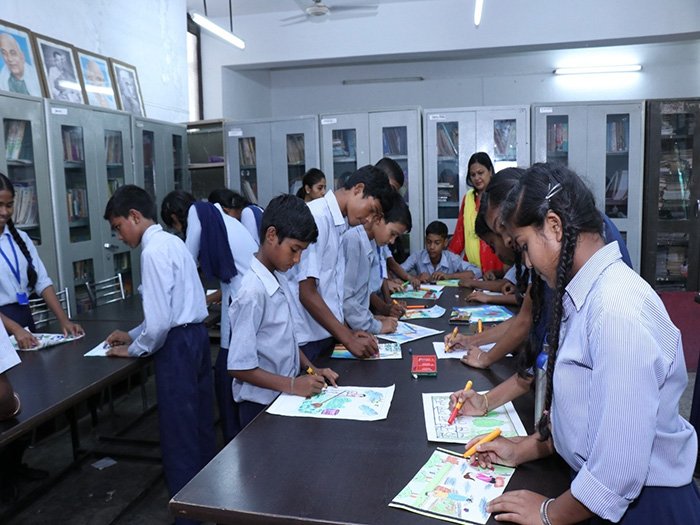 Day 6 (6th Sep,2017)
Nail Cleanliness Day
On this day students were made aware about Nail Cleaniliness.
Day 7 (7th Sep, 2017)
Hand Wash Day
Students were taught the proper method of Hand Washing.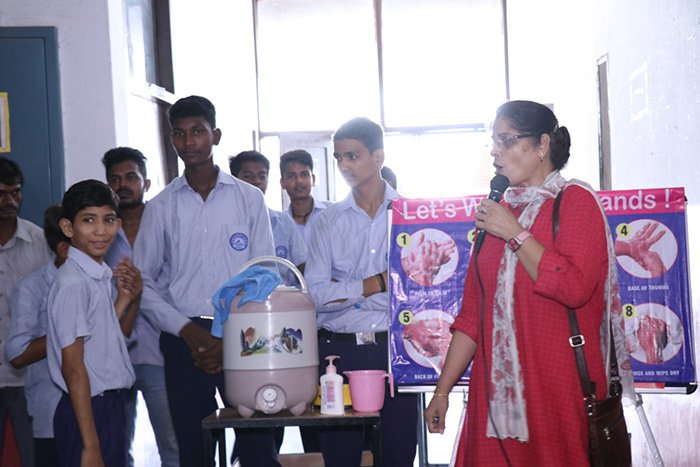 Day 8 (8th Sep, 2017)
Personal Hygiene Day
Videos were shown to students to motivate them for maintaining Personal hygiene and cleanliness.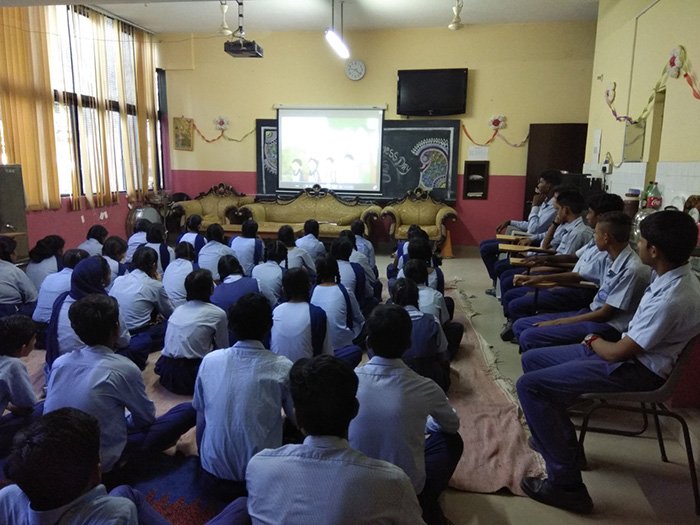 Day 9 (9th Sep, 2017)
Toilet Awareness Day
Students were taught the hygienic manner of using toilets.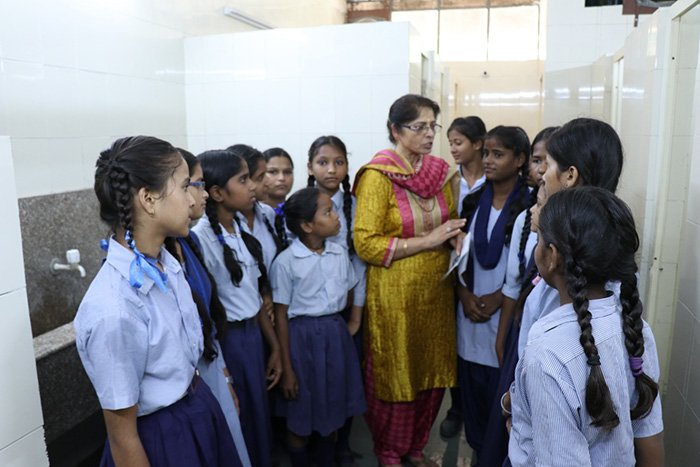 Day 10 (10th Sep, 2017)
Community Awareness Day
A rally was organized to aware the people about cleanliness in nearby areas of the school.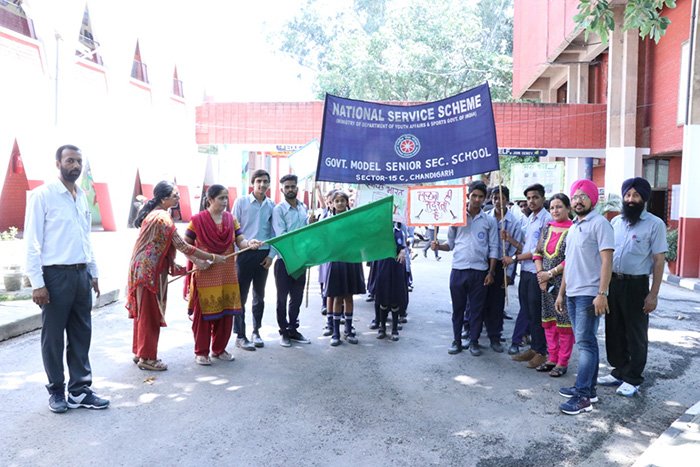 Day 11 (11th Sep, 2017)
Swachhta School Exhibition Day
On this day exhibition was organized in school campus to exhibit the importance of cleanliness.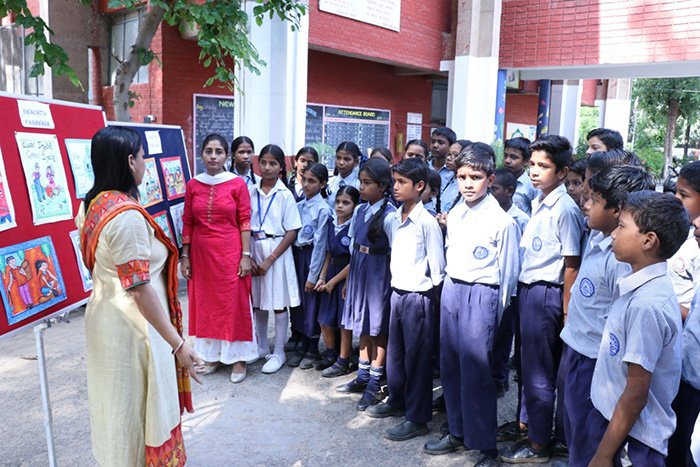 Day 12 (12th Sep, 2017)
Swachh Water Day
Cleaning of water storage tanks.
Students were made aware about water borne diseases to promote safe drinking water.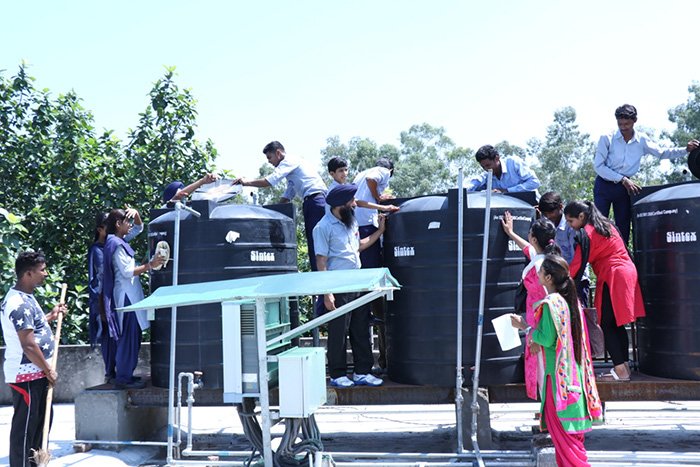 Day 13 (13th Sep, 2017)
Water Harvesting Day
Lecture was delivered to students to aware them about various techniques of water harvesting.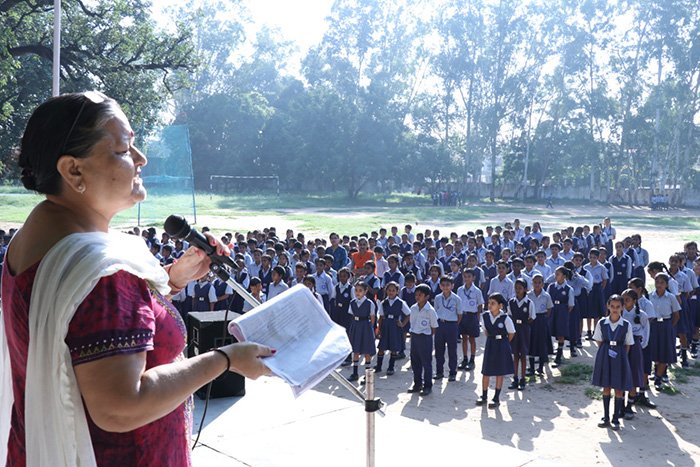 Day 14 (14th Sep, 2017)
Letter Writing Day
Letter writing competition on Swachhta was organized on this day.
Day 15 (15th Sep, 2017)
Meeting Government Day
Students prepare slam books and exhibit various activities of Swachhta Pakhwada.
Screen Shots of Slam Book